THE SMART WAY TO CREATE MORE TIME
This book is for those who have more things to do than the time to do them. This book is also ideal for those who always experience time deficits on a daily basis. Asked many times on how the author managed his time, he simply answered,
"I don't really manage my time; I simply created more time."
If you believe that time is technically expandable to provide the extra space for more goals to be accomplished, then this book is the book that you have long been looking for. You can make time expandable to your advantage. Many accomplished personalities do more and achieve greater triumphs not because they have more time than others, but they simply created more time.
The tips and secrets highlighted in this book are inspired by the true stories of the life-and-work style of one of the global Shariah advisors and entrepreneurs covering many cross border projects, responsibilities and initiatives. The tips presented in this book are easy to understand and to emulate (as well as to permute), as they have been daily (and hourly) tested in the author's own life and leadership roles. The readers would just need to adjust these tips to suit their own personalities, professions, peculiarities, environments and surroundings.
Above all, this book is written by a practitioner and a realist, and neither by a motivational expert nor a theorist.
"I think I have created 25 hours in some of my days. I hope you can do the same too. There should be some ways to break this code of creating more time."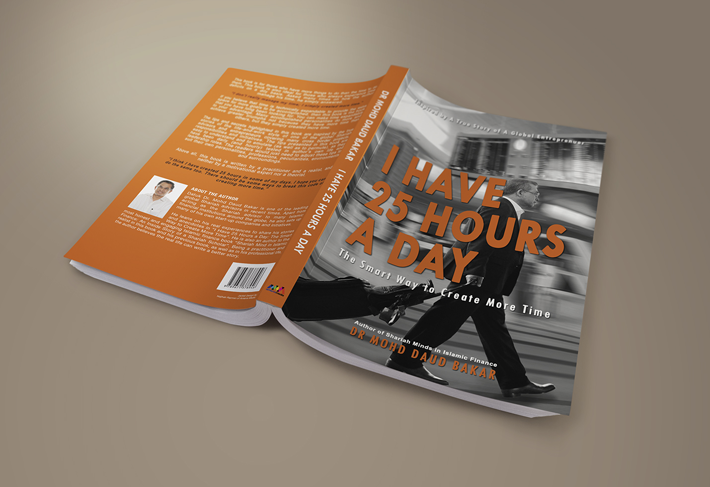 I Have 25 Hours a Day: The Smart Way to Create More Time
SAYA ADA 25 JAM SEHARI
Buku ini cukup sesuai bagi mereka yang perlu melaksanakan banyak perkara, namun tidak cukup masa bagi melaksanakannya. Buku ini juga memang ideal bagi mereka yang mengalami defisit masa saban hari. Pengarang buku ini berulang kali ditanya bagaimana beliau menguruskan masanya, dan beliau menjawab mudah,
"Saya tak begitu mengurus masa saya; saya sebaliknya menjana lebih banyak masa."
Jika anda yakin masa secara teknikal mampu dikembangkan bagi menyediakan ruang tambahan bagi pencapaian lebih banyak matlamat, maka inilah buku yang anda nanti-nantikan selama ini. Anda mampu mengembangkan masa bagi manfaat anda. Ramai personaliti cemerlang dapat melakukan lebih banyak dan meraih kejayaan lebih hebat kerana mereka menjana masa tambahan, dan bukannya kerana mereka mempunyai lebih banyak masa berbanding orang lain. Tip dan rahsia yang diketengahkan dalam buku ini diilhamkan kisah benar gaya hidup-dan-kerja salah seorang penasihat dan usahawan Syariah global yang menabur bakti dalam pelbagai projek rentas sempadan, selain pelbagai tanggungjawab dan inisiatif. Tip-tip yang diterangkan dalam buku ini mudah difahami dan diamalkan (juga mudah dikembangkan). Ini kerana ia sudah pun diuji setiap hari (dan setiap jam) dalam kehidupan dan kepimpinan pengarang. Para pembaca hanya perlu menyesuaikan tip-tip ini dengan personaliti, kerjaya, persekitaran dan tabiat masing-masing. Pendek kata, buku ini dikarang seorang pengamal yang juga realis, dan bukan oleh pakar motivasi mahupun ahli teori.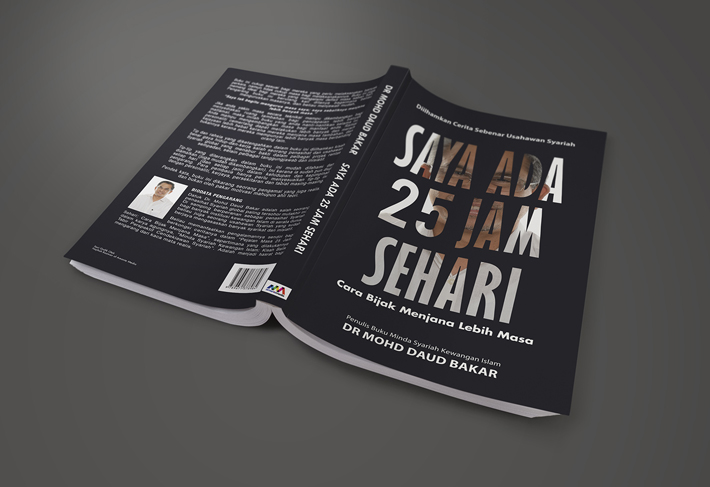 Saya Ada 25 Jam Sehari - Cara Bijak Menjana Lebih Masa